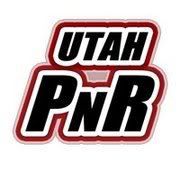 The Utah Pump-N-Run squad has continued their recent success this week at the DoublePump Best of Summer Tournament in Anaheim, California. The team went 3-0 in pool play games, and has since won their first two games in the tournament bracket.
The first tournament win came yesterday against EBC Elite, a team from Seattle, Washington. Leading the way for the Pump-N-Run was David Collette with 17 points and 9 rebounds. Jordan Loveridge chipped in with 12 points and 6 boards. Collette and Loveridge have seemingly been taking turns as scoring leader. In pool play Loverdge dropped 26 and 10 boards on GroundUP while Collette dropped 23 and 12 on Houston.
Today the team pulled out a nail biter against the Minnesota Select winning 69-66. Up 67-66 with under 30 seconds remaining in the game, Marcel Davis came up with a big deflection, knocking the ball to Jordan Pryor who was subsequently fouled and made two clutch free throws. Pryor and Quincy Bair have both been suffering from flu-like symptoms.
Some stats from today's game:
Loveridge – 22 points and 7 boards
Collette – 18 points, 3 boards, 5 blocks
Davis – 11 points
Pryor – 10 points with two timely 3's
There are reports that all of the major universities from around the state are represented at the tournament including Utah State, BYU, Utah, Weber State, SUU, UVU, and Dixie College.
This Salt Lake Tribune writeup had a couple of interesting quotes from Jordan Loveridge:
When asked about how his three Utah State bound teammates pushing him to commit to Utah State he said:
"It's all good, they don't bug me too bad about it, but they don't have to," he said. "They know that they want me to join them up there real bad, and they know that I know, so they don't say much. I really like Utah State, but I like a lot of schools right now."
Regarding his current offers and prospects for more he said:
"They can't contact me when I'm playing, but I definitely know that they're there," said Loveridge. "I want more offers. That would be great. We'll just have to see what comes my way after we're done with all of this."
With the limited internet coverage of this tournament, usustats has received limited news on the rest of the Aggie recruits who are participating. The only news we have heard is that Jalen Moore's Cache Valley Elite squad won their first game behind an impressive scoring performance by Jalen.